Our Tour Recommendations
We know you wish you could spend every tour with us enjoying the best food in Manhattan, but it's a big world out there! When you start planning your next around the world trip, make sure to check out some of these amazing food tours, walking tours, and alcohol history tour companies in our country and around the globe! These tours are so much fun and have been personally taken by either our team or trusted colleagues in the tourism industry. We will be updating this page as we find more tours we love!
USA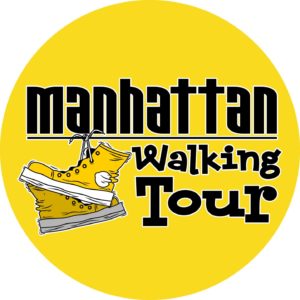 Manhattan Walking Tour (New York, NY)
Manhattan Walking Tour is like having a friend in NYC!  They have been leading small-group food, historical, and alcohol-based tours in New York City since 2010. What sets us apart is our small group size of 8 guests maximum on public tours. This ensures a much more personal and intimate experience. Our guides will help you discover hidden streets, anecdotal stories, and delicious restaurants you would have passed by without noticing! Our "combo" tour discounts allow you to mix and match neighborhoods to create the perfect NYC experience!
---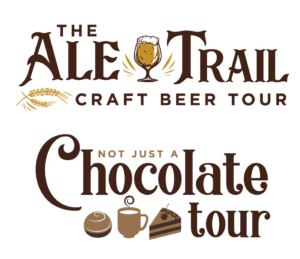 St. Augustine Experiences (St. Augustine, FL)
Come discover the nation's oldest city with St. Augustine Experiences! Our small group size of 8 maximum ensures an extremely personal experience. We will visit notable landmarks, local chocolatiers, candy makers & baked good purveyors, unique St. Augustine breweries, and state-of-the-art taprooms, all while learning about the incredible story of St. Augustine. On the Ale Trail, hear tales of coastal Florida's brewing past and visions of its promising future while sampling an abundance of delicious beer along the way. See why we call it the Not Just a Chocolate Tour while you discover all the sweet treats St. Augustine has to offer! Whether you're on a St. Augustine day trip, or have lived here your whole life, these St. Augustine walking tours are perfect for you.
---

Taste of Troy Food Tours (Troy & Albany, New York)
Taste of Troy Food Tours believes the best way to experience a city is through food which tells the story of an area's people, history and culture. Taste of Troy Food Tours is excited to put Troy and the Capital District on the culinary tourism map by combining sightseeing and a meal in one delicious experience.
---

Around Orlando Tours (Orlando, FL)
Around Orlando Tours is a team of passionate and knowledgeable locals eager to share our City's history and thriving culture. We're dedicated to treating visitors like family, and we're proud to showcase the amazing City Beautiful. Let Around Orlando Tours give you an authentic, local experience of Orlando's history, art, regional cuisine, shopping, and natural beauty, and go home with a deeper appreciation of the many wonders Florida has to offer.
---

Madison Eats Food Tours (Madison, WI)
Madison Eats Food Tours is Madison, WI's premier food tour company, focused on supporting local chefs, producers and food artisans. Madison Eats gives you a taste of Madison, WI's incredible food scene through walking and biking restaurant tours and culinary events. They partner exclusively with locally owned businesses, ensuring that your ticket purchase helps our city thrive! Madison Eats is locally owned and operated, with award-winning local food writer Otehlia Cassidy at the helm.
---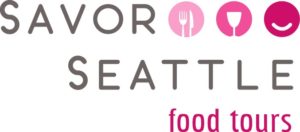 Savor Seattle (Seattle, WA)
Savor Seattle is Seattle's go-to food tour company! Their guides are experts at connecting adventuresome guests with Seattle in the most unique, flavorful, and unexpected way. Easily the best way to explore Pike Place Market, Seattle's #1 visitor attraction. More than the city's beloved public market, Pike Place Market is a vibrant neighborhood comprised of hundreds of farmers, craftspeople, small businesses and residents. Follow the pink umbrella to your next culinary adventure!
---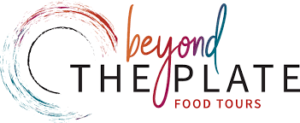 Beyond the Plate Food Tours (Jersey City, NJ)
Previously Jersey Girls Food Tours, Beyond the Plate Food Tours has been running food tours in Jersey City since 2013, expanding to Red Bank, Somerville and Princeton in the last two years to give you a full taste of the Garden State.
---

Cocktails and Cannoli (Boston, MA)
BUT FIRST, DESSERT! Do dessert before dinner on this all-inclusive North End Boston food tour when you join us for Cocktails & Cannoli. Skip the infamous lines to taste mixology masterpieces and classic cannoli and sample the best sweets the North End has to offer.
---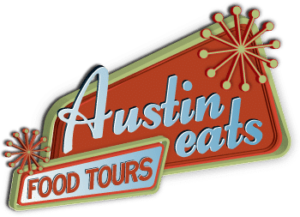 Austin Eats Food Tours (Austin, TX)
We started Austin Eats Food Tours with one goal in mind: to create uniquely curated culinary experiences showcasing Austin's diverse & ever-expanding food scene that both locals and visitors alike will enjoy. Since 2011, we've been doing just that. We design all of our tours to highlight the best dining Austin has to offer, from off-the-beaten-path hidden gems to the city's most sought-after reservations.
International
Local Montreal Food Tours & Montreal Craft Beer Tours (Montreal, Canada)
Local Montreal Food Tours & Montreal Craft Beer Tours offer exciting tours that explore the coolest neighbourhoods and unique brewpubs in Montreal. On the food tours, they invite you to experience each neighbourhood through a series of delicious food tastings of only the best of Montreal's classic food institutions as well as the new, hip eateries. Get to know the history behind the food, the landmarks, the architecture, and the art with your local guide who relays the fascinating historical and cultural stories of the city.
The beer tours take you off the beaten path, showing you the authenticity of the city and, of course, talking you through the how-tos of beer tasting and food pairings. Their mission is to provide you not only with an experience of Montreal's local products and artisans but also with a taste of Montreal herself. We want to encourage people to step out of their comfort zone, and truly come into contact with what the city has to offer.
---

Liquid History (London, UK)
With over 3000 pubs in London, Liquid History handpicks the best of the bunch for a leisurely stroll through the heart of London's liquid history. Believing small really is beautiful we maximize our group sizes to just 14 clients, helping you to explore the road less travelled and share some of London's quirkier history along the way. Whether you are a first time visitor to the city or lived here all your life, their local guides will open your eyes & ears to another side of London whilst sharing a drink or two with you along the way.
---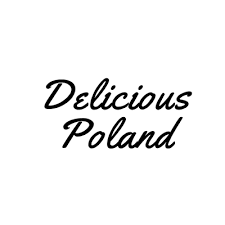 Delicious Poland (Krakow, PL)
Delicious Poland offers personal and memorable culinary experiences in Krakow, Gdansk, Wroclaw and Warsaw. Their mission is to show you our cities through local eyes. Created by Kamila and Göksel, an international couple with a passion for good food, drink, and company….their goal is to use their deep knowledge and love for local specialities to give you the experience of Polish food and drinks that all travelers deserve. This is an experience that goes beyond the physical experience of taste and smell. At its heart, food culture is about being welcomed into someone else's world. Delicious Poland is the tour company they founded to help visitors get an insider's perspective on the local food and drinks they love so much. Join them and experience a culinary and cultural side of Poland that you will not get anywhere else!
---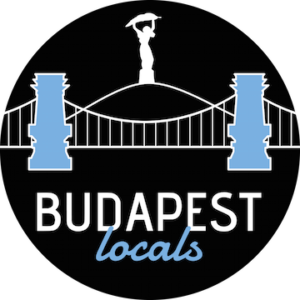 Budapest Locals (Budapest, HU)
At Budapest Locals, we're a couple of local girls with local sentiments and a love for our city, so we decided to do bespoke tours of Budapest that we adore and the culture that we come from. We will share with you some of the hidden corners, local hotspots, and unusual sights that make daily life in Budapest not only tolerable but phenomenal. And we would like to ask you to keep your wallet in your pocket during the tours since included in the price we provide all the maps, metro tickets, food, drinks and entry fees. And to top it all off, it just so happens that we're a couple of amateur foodies (one of us works part-time for a cooking school), so we would like to treat everybody on our tours with snacks and samples, freshly brewed coffee, or a nice dessert, so you don't go hungry while we turn you in to a local, too. The only drawback to our tours is that afterwards, you might never want to leave.
---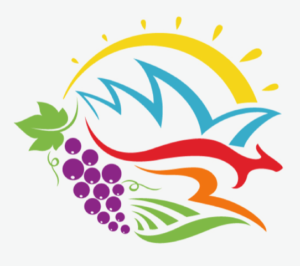 Kangarrific Tours (Sydney, AU)
Kangarrific Tours offers the most diverse Hunter Valley tour leaving from Sydney. You will begin the day at a wildlife sanctuary where your private ranger will host a meet and greet with a koala followed by morning tea with kangaroos. It's then off to the Hunter Valley for a food and wine adventure, visiting two premium boutique vineyards, a chocolate factory, a private cheese tasting and finishing at a craft brewery for beer enthusiasts. It's a lovely day out rain, hail or shine.
---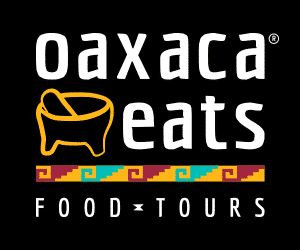 Oaxaca Eats Food Tours (Oaxaca, MX)
Start your exploration of Oaxaca with a fun-filled afternoon of food, culture, history and discover what Oaxaca Eats in 4 Hours! Taste 20+ traditional Oaxacan food and drinks on a laid-back walking tour that features four sit-down restaurants. An easy way to make new friends since group size is always small, rarely ever more than 10 people. Meet the people behind the food and even get the chance to participate.
---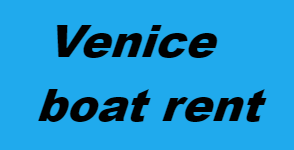 Venice By Boat (Venice, IT)
See Venice like a local! Venice By Boat offers a variety of tours on their private boat for groups of 2 – 5 people. Alessandro and Julia will bring you to the nicest places in Venice and its wonderful islands. By renting a private boat you have got the possibility to go where you prefer and spend the time as you want! The main islands to explore are Murano, Burano and Torcello, and you cannot leave Venice without visiting them! Discover ancient churches and abbeys, colorful homes, romantic vistas, and the city's famous landmarks. Venice is a wonderful and amazing city that needs to be discovered especially by its waterways.